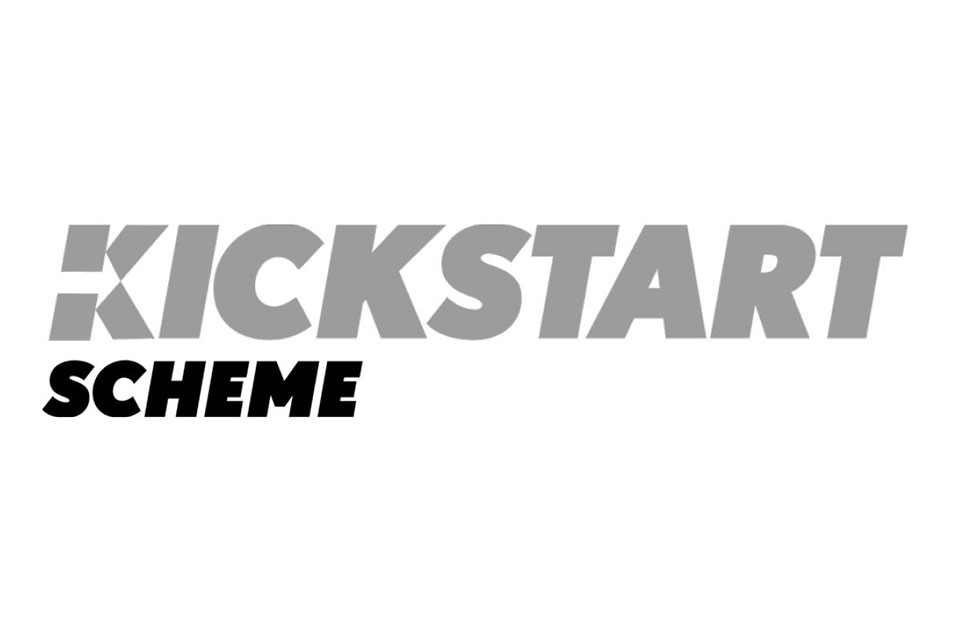 What is Kickstart?
At a glance...
Provides job placements for 16-24 year olds at your business
Wages are FULLY FUNDED to national minimum wage
National insurance contributons are FULLY FUNDED
Minimum pension contributions are FULLY FUNDED
Job placements are for 25 hours a week, for 6 months.
The government has recently announced a new £2 billion Kickstart Scheme to help create hundreds of thousands of meaningful jobs for young people aged 16-24, who are currently claiming Universal Credit.
Research shows 16 to 24-year-olds are twice as likely to have been furloughed during the coronavirus pandemic while 250,000 more under-25s are claiming jobless benefits since March.
The Learning Foundry is acting as a local intermediary for the Kickstart Scheme. We're working with Department for Work and Pensions (DWP) to pull together quality work placements on behalf of businesses in Merseyside who want to participate in the scheme and provide high quality work placements for young people.


Key facts
Job placement opportunities need to provide 6-month long employment roles for young people aged 16 – 24 for a minimum of 25 hours per week.
The job placements must be new, additional jobs. Funding will be available for each individual 6-month job placement and will cover 100% of the National Minimum Wage for 25 hours a week, plus associated National Insurance contributions and minimum pension costs.
Joining the scheme
By joining the scheme with The Learning Foundry, drawing upon our 25 years of experience of working with large and small businesses from a wide range of sectors, we will supply you with a full suite of wrap around support and guidance that your new recruits will need to successfully complete a quality work placements that may progress towards sustainable employment. This will include:
gathering information from you about the job placements you'd like to offer
using this information to submit an online application to the DWP on behalf of a group of employers
passing on the relevant payments made by DWP to you (for example the young person's salary)
sharing our expertise with you to help you onboard and train young people employed through the scheme
providing employability support directly to young people employed through the scheme
Find out more
The Learning Foundry are an Ofsted Good, Matrix accredited, Disability Confident Employer. We have a qualified team of experts on hand to provide Information, Advice and Guidance to support you every step of the way whilst you provide young people with a life changing opportunity.
To apply to be a part of the scheme with The Learning Foundry please fill out the form below or contact our Workforce Development Team and a member of our team will be in touch.
Should you have any questions about the suitability of this scheme for your employment needs, please email us or call us on 0300 123 8088.


Frequently Asked Questions
What should my work placement look like?
Work placements must be for young people who are currently on Universal Credit and at risk of long-term unemployment. The placements should support the participants to develop the skills and experience they need to find work after completing the scheme.
What makes my work placement eligible for the scheme?
The job placements created with Kickstart funding must be new jobs. They must not:
replace existing or planned vacancies
cause existing employees or contractors to lose or reduce their employment
Work placements must be:
a minimum of 25 hours per week, for 6 months
paid at least the National Minimum Wage for their age group
should not require people to undertake extensive training before they begin the job placement
How will I receive the funding outlined above?
DWP will use information from HMRC to check that the young person is still employed. The grant funding to pay the young person's salary will be paid in monthly arrears when we know they are:
•enrolled on your payroll
•being paid through Pay As You Earn (PAYE)
You can pay a higher wage and for more hours but the funding will not cover this. The payments will be made to The Learning Foundry as your intemediary, and are passed straight on to you!