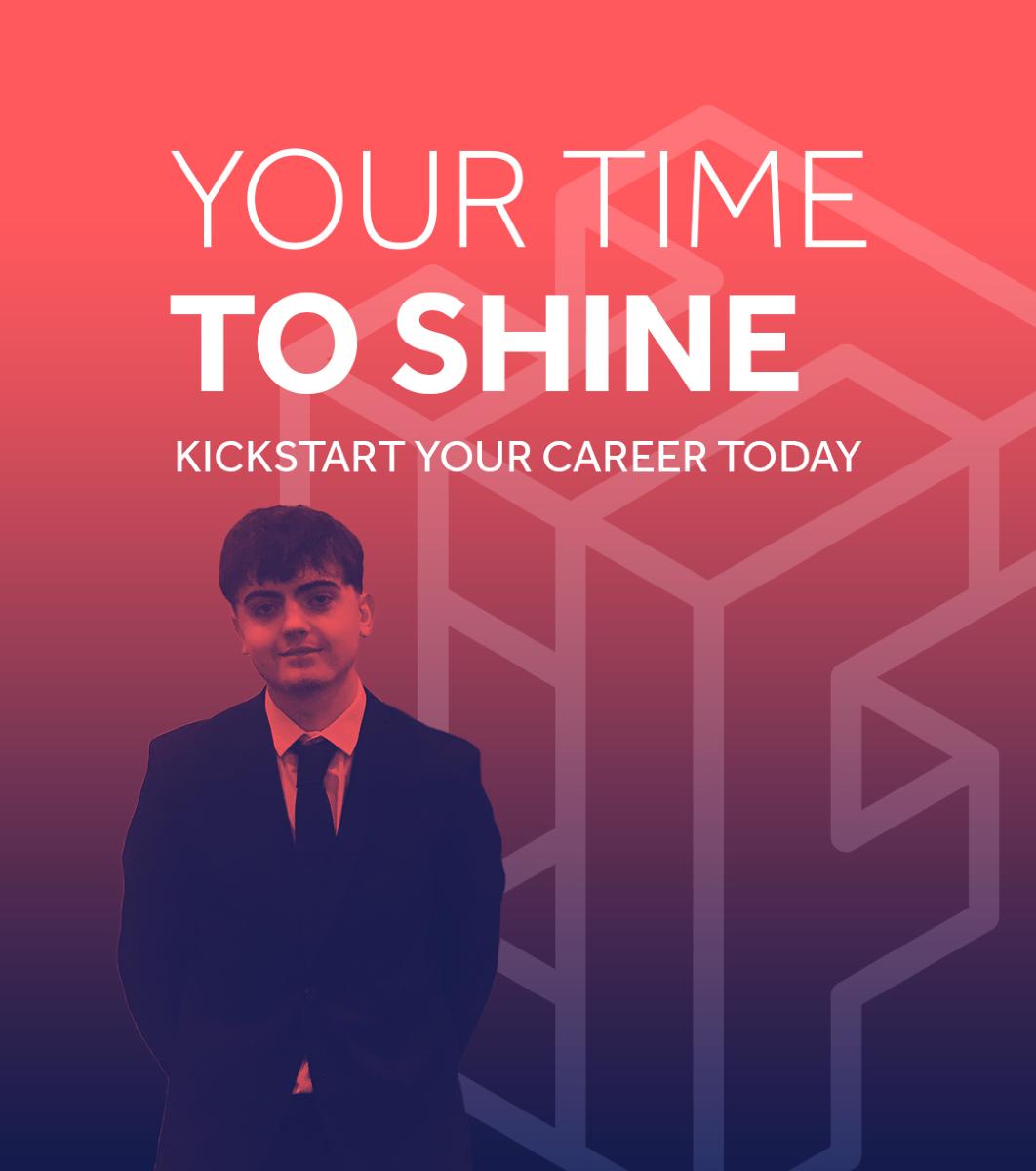 Picture your Future (Enrolling for June 15,2020)
Starting out in the world of work can be daunting - it isn't something that everyone feels ready to do on their own, especially if they have no work experience.
Our Picture your Future traineeship programme is a fantastic option for young people aged 16-18 who are not currently in education, employment or training and are looking to gain the skills and confidence needed to kickstart their career and gain real life experience.
Our next traineeship programme begins on June 15, 2020, are you interested in taking the first steps on the career ladder? Our programme is a digital traineeship, with all trainees working from home, and don't worry if you don't have access to equipment, we can supply a laptop where needed!
Over the course of 14 weeks, we work closely with our trainees (virtually, via distance learning) to help find valuable work experience in their chosen career area, support them to develop their CV and prepare them for interviews, as well as provide guidance in English and Maths, giving them the best possible start to their career.
But it's nothing like school. At The Learning Foundry, we recognise the importance of giving young people the real-world skills they need to succeed, enriching their learning experience and providing guidance in a fun, engaging and creative way.
ENROLLING NOW!(June 15, 2020 Start)
To register or find out more, fill out the form below, email us at info@thelearningfoundry.co.uk or call us on 0300 1238088.
Top reasons to choose a traineeship
3
Gain real-life work experience

4
Get the skills employers want
5
Help with CV writing and interview techniques

6
Progress to an apprenticeship or find employment
Discover our other courses
Why choose a Traineeship at The Learning Foundry - video