Get Your Staff to Educate While They Isolate: Distance Learning at The Learning Foundry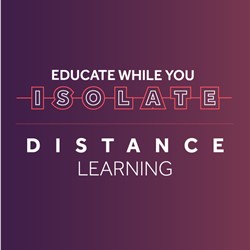 Given the current situation with coronavirus (COVID-19) and the changes in employee working patterns and furloughing, now is the time to invest in your staff and ensure they are fully equipped to deal with the changing environment and the needs of your customers.
The Learning Foundry has excellent distance learning facilities and experienced tutors, so we are well positioned to support your staff to remain productive, and crucially, ready to return to work once it is safe to do so.
Furthermore, learners will be equipped with the knowledge and skills needed to get your business moving again, having completed the bulk of their training whilst in isolation.
Our distance learning offer includes apprenticeship qualifications including Customer Service, Housing and Management.
We are also pleased to offer a range of shorter accredited courses which include Information, Level 2 Advice and Guidance, Mental Health First Aid and Mental Health Advocacy in the Workplace and Tenant Support in Social Housing.
We will supply learners with all the tools they need to enable them to complete the course remotely, we can also support you as a business to get the most out of your Apprenticeship levy entitlement or other Government funded schemes.
We will provide a tailored training programme and will fully support you to manage your apprenticeship account.
Contact us today for more information:
kellie.lynch@thelearningfoundry.co.uk or call 0300 123 8088.