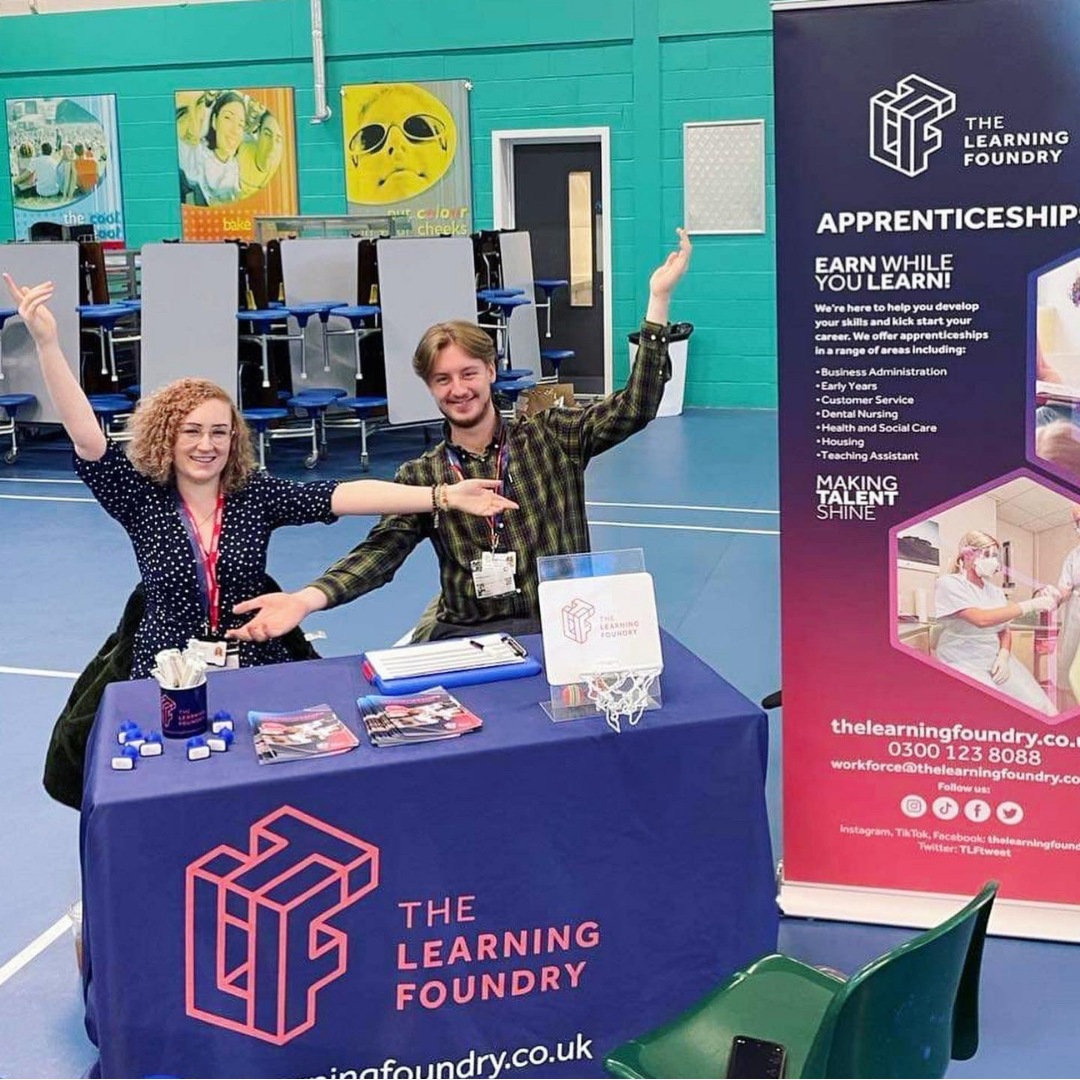 At The Learning Foundry, we're here to support young people to make informed choices about their future. Our goal is to make talent shine. We can provide advice and guidance about the wide range of study routes available and explain the benefits that a traineeship or apprenticeship can have in helping students to achieve their career goals.
We work closely with schools across the Liverpool City Region to inspire young people and engage with them to promote the opportunities available after leaving school. As a Matrix-accredited provider, our team are highly qualified to provide young people with impartial information, advice and guidance to help them make informed career choices.
We recognise the value liaison activities can bring to schools, and our programmes are all bespoke to your school. We ensure that when we partner with you, we're helping you to meet your commitments to the Gatsby Benchmarks – so your students are enriched, engaged, and above all - shine.


What we offer
Our offer is bespoke to you. We provide tailored activities, advice and guidance designed for your school, and your students.
From taster days and experience sessions, to team building breakout rooms and careers advice sessions, we want to make the talent in your school shine.
Activities we can provide include:
Attending mock interviews
Attending your school's careers fairs
Presentations to students providing information on apprenticeships and traineeships
Delivery of workshops about careers in different sectors
One-to-one information, advice and guidance for students
Bespoke taster session programmes in your school
Results day support
We would love to visit your school on GCSE or A-level results day to support students into their next steps.
We've got traineeships and apprenticeships to kickstart rewarding careers in a range of sectors including Childcare, Construction, Dental, Health and Social Care, Live Music Events and more.
Call 0300 123 8088 to book a visit from our team.
Gatsby Benchmarks of Good Career Guidance
1
A stable careers programme

2
Learning from career and labour market information

3
Addressing the needs of each pupil

4
Linking curriculum learning to careers
5
Encounters with employers and employees

6
Experiences of workplaces

7
Encounters with further and higher education